A reflection on 2021 within the fuels industry
Published Thursday 6 January, 2022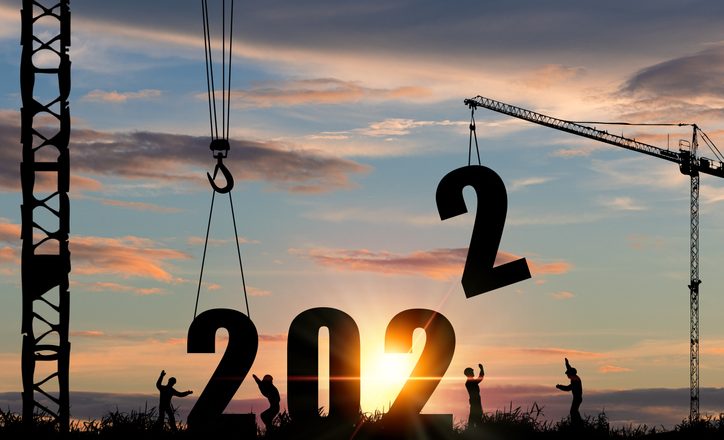 As we begin the New Year we felt this months newsletter is a good opportunity to reflect on 2021 whilst looking at what 2022 may bring for us, our customers and wider industry. 2021 was a real year of changes and challenges for the fuels industry with significant product changes, industry wide driver shortages, key renewable fuel developments with the increasing demand for HVO and businesses preparing for huge change to red diesel duty rebate ready for April 2022. Take a look at the blog below and click on any links to read more detail about any of the areas that interest or impact you and your business.
The 2020 announcement of changes to Red Diesel rebate seems like a lifetime ago and with many sceptical if it would really happen, but it's very clear that this change is happening and everyone both suppliers and users need to be prepared. For those still unaware, most sectors are no longer being able to benefit from the low duty tax rate from April 2022. The sectors most affected by this news are predominantly construction and energy, whereas agriculture and non-commercial heating will be able to continue to use Red Diesel. We have worked hard throughout 2021 to inform our customers of the impact of this whilst making clear the options moving forward relating to renewable alternatives and helping to remove any security/theft issues with a higher priced commodity through our FuelSecure system. WP Group and our customers will be ready for the change. For more information of this change, click here.
September saw a major change to petrol as a product with the introduction of E10 as standard across the whole of the UK. The standard unleaded petrol grade across all petrol stations would change from E5 to E10, which meant the renewable ethanol content within petrol was rising from 5% to 10%. This change was a step to mitigate climate change and help reduce the UK's CO2 emissions. We saw this as a real progression in fuelling change and welcomed the change, but had to work closely with our customers to ensure there were no interruptions to supply and that there were no issues to equipment and vehicles.
Renewable fuels namely  Hydrotreated Vegetable Oil (HVO) (HVO) has seen an increase in demand across various sectors in the past 6 – 12 months. HVO has been around for a long time but is still somewhat in it's infancy in the UK, with lots of requests for information that rarely turned into actual demand with businesses seeing it as a real way  to help reduce their carbon emissions and their environmental impact. A product providing 90% reduction in CO2e emissions as a complete drop-in diesel replacement is a real benefit to diesel users looking to reduce their environmental impact and to do something differently on their projects. A couple of months ago, we wrote a blog about the product, it's benefits and some thoughts around the costs as well as supply chain and position of the UK within the global market, read it here.
Moving onto some of our personal achievements, in February we announced that we were moving our fleet over to the more sustainable Esso Diesel Efficient™ fuel, an additised diesel product bringing many benefits including 2.8% improvement to fuel economy. We saw the benefits that this fuel brought to many fleets, so we decided to make that small step towards fuelling change. Esso Diesel Efficient™ fuel delivers lower CO2 emissions, resulting in cleaner air quality. Read more about our switch here.
In August, we achieved a certificate of approval for the ISO accreditations: ISO 9001:2015, ISO 14001:2015 & ISO 45001:2018. This approval provided us with a real validation of the hard work and positive changes that is happening within our business, it shows we are heading in the right direction. We look forward to progressing with this accreditation next year and making continuous improvements for our customers. Alongside this achievement, we have also been awarded the FORS Bronze certifications across all our fleet and in 2022, we look to achieve our silver certification.
In the latter half of the year, we were proud to have a customer satisfaction rating of 91%. This figure was achieved from a customer satisfaction survey. The feedback enables us to continuously improve our products and services, so we can best meet the needs of our customers. We won't stop until we achieve 100%.
In a continued year of uncertainty and adjustment for all we are proud to have continued to invest in our business and 2021 saw our largest recruitment drive in recent years all with the objective of improving our customer experience and overall service provided, We saw new personnel across all of our business functions in particular our driver workforce and our new customer experience team. We welcome all of our new people through 2021 and will continue to invest significantly in our business and our people throughout 2022.
As we close 2021 and look forward to 2022, we would like to thank all of our customers for their continued support this year and we very much look forward to working with you this year. 2022 will bring many more challenges that we will have to work together to overcome and we will be here supporting our customers with trusted and reliable fuel supply, best in class fuel management and to continue fuelling change throughout 2022.
Kind regards,
WP Group