Are you new to heating oil?
Published Tuesday 30 November, 2021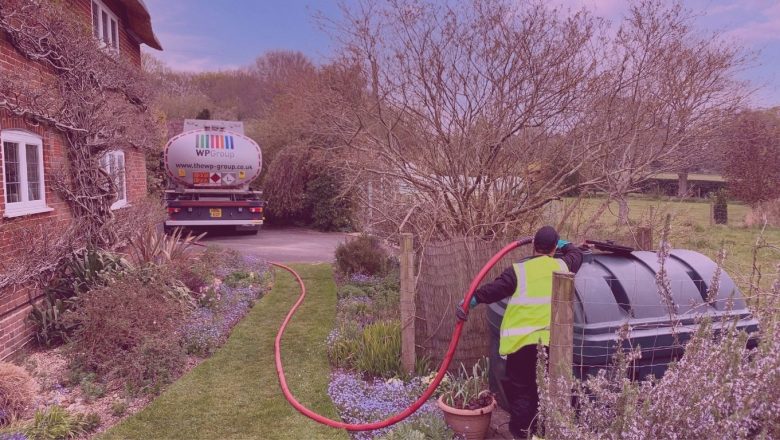 Moving into a property that uses heating oil can be overwhelming. At WP Group, we've been supplying homes with heating oil for over 50 years, meaning we're well equipped to help you make the transition to oil. Our expert team of advisors are on hand to assist you with any queries, but we've also answered some of the most common questions to help you get started.
What do I order?
Heating oil, also known as kerosene or 28-second burning oil, is an alternative to electricity and gas, and is used to heat your boiler. Kerosene is efficient, affordable, and safe, making it a popular heating choice.
Upgrade your heating oil to our advanced kerosene and see the benefits for yourself. This premium heating oil increases efficiency and gives a cleaner, greener burn. It also reduces the maintenance needed on your heating oil system by limiting sludge formation and keeping the system cleaner.
If you have an Aga or other oil-powered range cooker, our cooker kerosene is the best fuel for you. Our specialist cooker kerosene improves your cooker's efficiency, reduces service problems, and has an extended storage life.
How much heating oil should I order?
The minimum quantity that can be ordered is 500L. This is due to it being the minimum volume approved by Trading Standards for the Bulk Meters used on our delivery tankers.
The maximum amount that can be ordered depends on the capacity of your oil tank. It is best to order as large a volume as possible, as the larger the volume, the cheaper the pence per litre price.
What happens during my delivery?
You do not have to be present for your oil delivery if our delivery driver can safely access your property and the tank to make the delivery. If you need to unlock your tank, or just wish to know when we will be delivering, let one of our customer service advisors know when placing your order, and we can text or email you the evening before delivery.
When the driver arrives for your delivery, they will simply park the truck as close to the tank as possible, and then take the hose to the tank. All our trucks are fitted with 150ft hoses, meaning our drivers can deliver to your tank wherever it is located on your property. The driver will always leave a printed delivery ticket after delivery, detailing the time delivery was made, and the total litres delivered into the tank.
How do I pay for my heating oil?
There are multiple ways to pay for your heating oil. When ordering for the first time, payment details are required when the order is placed, however nothing is charged to the card until after delivery. For all other orders, payment can be made by credit or debit card, or by BACS transfer, on receipt of the invoice.
Alternatively, sign up to our Spread the Cost account, which helps to split the cost of your fuel into manageable monthly payments. These fixed payments are estimated by averaging the amount of oil you will need in a year at current rates. For more information on our budget account, speak to one of our friendly customer service advisors on 0800 980 6172.
If you are new to heating oil and have any other questions, or want more information on our services, feel free to talk to us on 0800 980 6172, or email sales@thewp-group.co.uk