A comprehensive fuel management system
Published Wednesday 26 February, 2020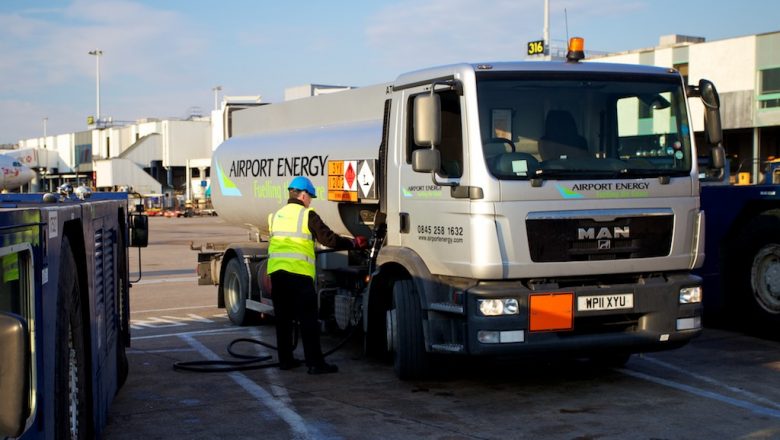 Applying the latest delivery service methods and a wealth of accumulated professional knowledge enable Airport Energy Services to shorten response times, meet service goals and exceed the expectations of our customers.
Our delivery services are built upon experience and best-practice fuel management tools that ensure optimal planning, effective management and successful delivery of fuelling solutions to our customers and fleet user partners. Our delivery teams manage the processes providing technologically innovative, flexible and reliable solutions which are cost-effective and capable of providing a high return on investment.
Utilisation of our unique fuel management system enables our customers to track every transaction on their site, own use or subcontractor, and to pre-approve and authorise any vehicles/ equipment that require use of their fuel facilities. They receive essential vehicle fuel use data combined with information for important Scope 3 and supply chain emissions reporting. Simultaneously, use of the integrated 'VID' information available, to all user airport fleet managers, enables informed efficiency comparisons to be made including volume of fuel used with the date, time and location of filling also being recorded.
We work towards our customers sustainability objectives by ensuring alternative fuels are available for delivery or collection, and that our fuel management system is able to record all product transactions in the manner detailed above.
Our people are sectorised specialists, with a team of airport experts dedicated to the fuel management operation for UK Airports so we can provide the right solution commercially, operationally, and technically for our airport customers
No matter what the refuelling method and authorisation requirements, our system is a leader in fleet fuel management and provides significant fuel cost savings and operational benefits from automation and real-time data analysis. Commercial fleets can remotely manage all their refuelling sites to gain better control over multi-site fuel inventory and delivery.
By combining transportable fuel storage tanks and fuel dispensing together with our automated chip and coil management system our solution becomes a self-contained, moveable fuel station that can be deployed for use anywhere, for example; remote construction sites, on a turn-key basis.
We understand the specific requirements and challenges faced day-to-day within the airport sector and our fuel management system reflects that. Our market expertise, local sector specialist team and proactive, innovative technology led approach ensures we keep UK airports moving 24/7, 365 days a year.