Will upcoming legislation changes impact your commercial fleet?
Published Tuesday 3 September, 2019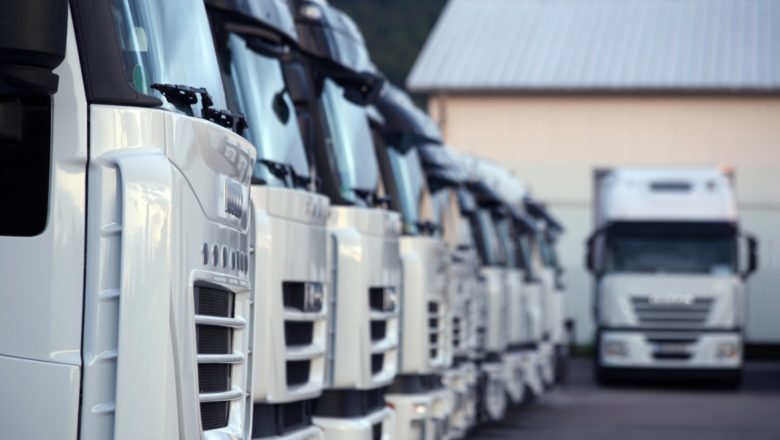 As any fleet business will know, there a wide range of laws and regulations that fleet managers and drivers must adhere to. From health and safety regulations to road safety laws, all commercial fleet operations need to ensure they are up-to-date with the industry's mandatory standards and regulations.
The next few years will be seeing a series of new laws, regulatory revisions and tax changes which could have an impact on fleet and commercial vehicle businesses across the UK. All businesses which rely on commercial vehicles should be aware of these upcoming changes and start assessing how these could have an impact.
To summarise these upcoming changes over the next five or so years, WP Commercial have put together the below list of future legislation changes that could impact your commercial vehicle business.
2017
Van CO2 mandatory targets
EU legislation sets CO2 emission targets for new vans sold on the European market. This year, the European Commission wants to reduce the average CO2 emissions of new vans to 175g per kilometre (km). This will see a 3% reduction compared to the 2012 average of 180.2g per km.
The good news is that preliminary data shows that this target was already reached in 2014, with the average van sold in the EU emitting 169.2g CO2/km. The next target is set for 2020, with a further reduction to 147g of CO2 emissions per km.
2018
Earned Recognition scheme 
The Government's Driver and Vehicle Standards Agency (DVSA) will be launching its Earned Recognition scheme in 2018 (having been delayed from it's original launch date of early 2017). This will see fleets which voluntarily sign up for its Earned Recognition status starting to provide the DVSA with tachograph, MoT and servicing data which the DVSA will then use to gauge how compliant a fleet is.
The intention behind this scheme is to improve road safety and reduce the resource required for compliance checks and pulling HGVs over at the roadside.
Changes to smart digital tachographs
A new smart digital tachographs will be introduced in 2018, which will see some technological changes to fleet management and operations. These new tachographs will have improved security mechanisms, integrated GPS and the ability to link with other transport applications with communication functions.
This will provide Enforcement Officers with the ability to quickly check vehicles for different compliance issues. These new digital tachographs should therefore be more secure and reduce administrative resources of operators.
2019
IFRS 16 changes to leasing regulations
All business lease vehicles will be affected by the International Accounting Standards Board's (IASB) and Financial Accounting Standards Board's (FASB) IFRS 16. Effective from January 1st 2019, IFRS 16 is aimed to ensure that assets and liabilities which arise from nearly all lease contracts are recognised in financial accounts for companies. Historically, only financial leases have been reported on the balance sheet, not operating leases.
This will affect many financial metrics, raise gearing and capital ratios, and change debt to equity relationships. Companies which lease vehicles are being advised to start analysing the impact these new leasing regulations could have on their business before these changes come into effect.
2020
London's Ultra Low Emission Zone
From September 2020, all vehicles travelling within London's Congestion Charging Zone will need to meet exhaust emission standards of the new Ultra Low Emissions Zone (ULEZ) or pay a daily charge to travel. It is intended that the ULEZ will reduce exhaust emissions within central London.
This will mean that all vans and trucks will need to be Euro 6-compliant in order to meet the ULEZ standards. As it stands currently, vehicles over 3.5-tonnes GVW need to meet these standards, however 2020 will see small diesel vans will need to be a maximum of 4 years old to avoid the £12.50 daily charge, with larger commercial vehicles needing to be no older than 6 years to avoid a £100 daily charge.
2022
Vehicle design legislation
2022 will see a new law giving manufacturers the ability to produce more streamlined, safer and fuel efficient lorries and trucks. These new designed trucks will provide crumple zones, longer aerodynamic noses and flaps. This will see the end of brick-shaped commercial vehicles which are considered inefficient and dangerous for cyclists and pedestrians.
The coming years will give the UK market a better understanding of how it will be involved in these changes, depending on its relationship with the EU. However, as UK truck manufacturers are unlikely to produce vehicles solely for the UK market, we can expect to see these new designs on UK roads from 2022.
What these future changes to many laws and regulations demonstrate is that the commercial vehicle and fleet industry is utilising new technologies and innovations to make improvements, solve problems and become more efficient.
From smart technology to being environmentally conscientious, the commercial vehicle industry is ensuring that it does not get left behind as technology continues to innovate. Although many changes on this list will result in fundamental changes to how UK fleets and its operators function, these look to improve the industry through technological and ideological advances.