The new battlefield for climate change
Published Tuesday 3 September, 2019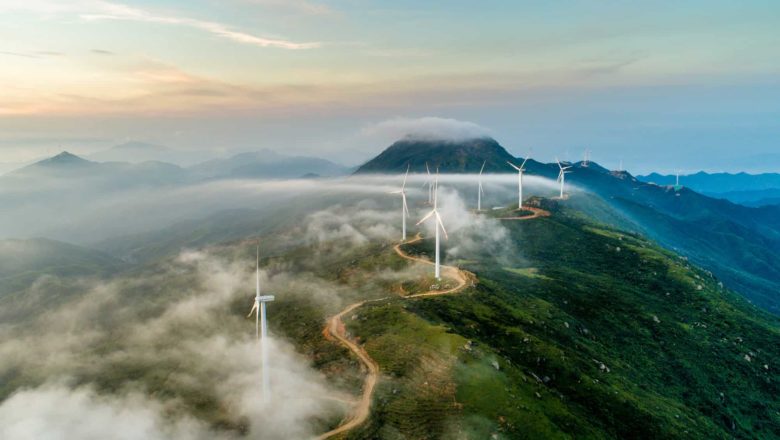 Within many of the recent conversations around climate change, we often find transportation, construction and our built environment at the forefront. Following 2015's landmark signing of the Paris Agreement, however, much of the recent spotlight has shifted to the agricultural sector. While only a minor contributor to the UK's carbon dioxide emissions (around 1%), as a significant generator of nitrous oxide (NO2) and methane (CH4), the agricultural industry contributes an estimated 10% of the country's overall greenhouse gas emissions[1].
Considering this fact alone may be ringing alarm bells; however, couple this with the fact that the UK has a legal obligation to cut the sector's greenhouse gas emissions by 80% by 2050 and it's easy to see why the farm has been hailed the new battlefield for climate change.
So, how can the modern agricultural business help reduce the industry's environmental impact? We take a look…
Take steps to reduce energy use
The way in which energy is spent within a horticultural business will vary depending on the type of enterprise. Machinery supporting milk cooling comprises the greatest element of energy use in dairy farming, for example. Crop storage and cultivation are the greatest consumers of energy on arable farms. Forage production and silage are the most energy intensive activities for many livestock farms.
While there are sophisticated steps that can be taken to increase energy efficiency in each of these areas, here are also some common areas where energy can be saved within any business. Switching off all non-essential lighting outside of business hours and installing energy-saving LED light bulbs can save as much as 10% of energy used for lighting. Turning off unnecessary equipment during the day could save up to 5%. And carefully monitoring energy use can give a complete and accurate picture of how energy is being used within the business – and where energy can be spared.
The environment will obviously benefit from a more mindful approach to energy use, however the financial incentives can also be significant. Although energy costs may typically represent a small percentage of turnover, reducing them can directly increase profits. According to Farming Futures, a 20% cut in energy costs can equate to as much as a 5% increase to the bottom line[2] – so it really does 'pay'.
Invest in renewable energy
Investing in renewable energy sources can be a relatively simple 'win' for farmers looking to implement a more energy efficient way to run their business. In fact, over one-quarter of all farmers are now using solar energy to power at least part of their business' activities[3]. And the good news is the industry's support of clean energy shows no signs of slowing down, with popularity in renewables rising from 30% to 35% between 2015 and 2016[4]. Switching to renewable power can very quickly reduce a farm's environmental footprint (and not to mention energy bills) – and can go a long way towards supporting the government's targets to secure 3% of all UK electricity supply from renewables by 2020.
Alongside going 'fully' renewable, the agricultural industry is also seeing innovative developments in hybrid vehicles and equipment. The National Farmers Union (NFU) anticipates that both diesel-electric hybrid and battery electric tractors will be widely available from 2020[5]. This could eventually see renewable energy playing a bigger role in overall farm management – so watch this space!
Become an energy provider
Agricultural and rural business' interest in diversification has grown significantly in recent years; and renewable energy has joined the list of enterprises popular among agricultural business owners. Today, more than a third of farmers and growers are using wind, solar, farm by-products and energy crops to produce their own low-carbon energy. Farmers are also the landlords or owners of the vast majority of onshore wind and solar sites, with climate-friendly energy already being produced on farms predicted to reduce UK greenhouse gas emissions by up to 17 million tonnes by 2020[6].
Not only does this enable agricultural businesses to actively contribute to the UK's energy conservation, but can also provide a sizeable additional income. A single 40ft-high turbine, for example, has a potential annual earning of up to £60,000[7], while the government's Energy Capacity scheme could see businesses rewarded for providing back-up power capabilities during peak times.
Tackle soil health
Our agricultural soil health is critical for regulating our climate and tackling carbon emissions. Healthy soil acts as a carbon 'sink' and has the ability to store up to three times more carbon than the atmosphere. Worryingly, however, stored carbon within the UK's arable soils has been in steady decline since 1978[8]. The Soil Association has been calling on the government for some time to commit to prioritising soil health restoration. And it seems the issue of soil health is starting to appear on the government's radar. The UK recently signed into the French government's 4 per 1000 soil carbon initiative, which aims to increase soil organic carbon by 0.4% each year.
But just how can we tackle soil health?
It's estimated that it would take hundreds to thousands of years for the world's degraded soils to recover naturally[9]. Luckily, there are a number of approaches that can be deployed to speed up the process. The integration of key soil health metrics in new farm management systems and the use of cover crops, crop rotation and soil amendment products are all said to be key in improving the health of our agricultural soils. What's more, evidence suggests that devoting 50% of EU land to organic farming by 2030 could equate to a 23% cut in agricultural greenhouse gas emissions through the increased soil carbon sequestration[10].
The agricultural industry has a unique place in our fight on climate change; not only playing a part as both a contributor and supporter, but also being on the front line of the effects of climate change. Luckily, many agricultural businesses are already taking action and as innovations within the industry continue to grow, climate-friendly farming may soon become a reality.
[1] https://www.nfuonline.com/assets/93419
[2] http://www.telegraph.co.uk/business/energy-efficiency/energy-efficient-farming/
[3] https://www.nfuonline.com/cross-sector/farm-business/energy-and-renewables/energy-and-renewables-news/farmers-continue-to-drive-growth-of-renewables/
[4] https://www.nfuonline.com/cross-sector/farm-business/energy-and-renewables/energy-and-renewables-news/farmers-continue-to-drive-growth-of-renewables/
[5] https://www.nfuonline.com/news/latest-news/electric-tractors-by-2020/
[6] https://www.countrysideonline.co.uk/new/home/renewable-energy-from-farms/
[7] http://www.telegraph.co.uk/business/energy-efficiency/energy-efficient-farming/
[8] http://www.bbc.co.uk/news/science-environment-36428361
[9] https://www.soilassociation.org/blogs/2017/april/the-government-must-prioritise-soil/
[10] https://www.soilassociation.org/blogs/2017/may/24/the-government-must-prioritise-climate-friendly-farming/