Tackling the driver shortage – Is there an answer?
Published Tuesday 3 September, 2019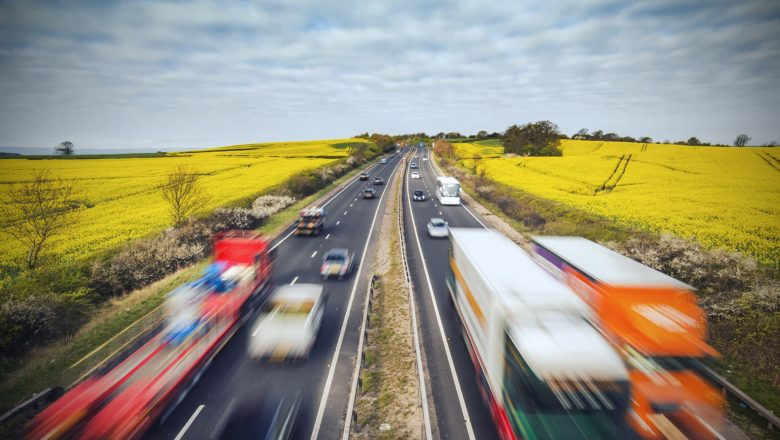 The industry's so called 'driver shortage' has been hailed as one of the most substantial challenges facing the transport sector in 2018. In fact, the UK's haulage sector is thought to be facing a deficit of between 45,000 – 50,000 HGV drivers alone – and the final outcome of the country's Brexit negotiations could see these numbers rise even further.
98% of transport recruitment agencies are currently experiencing a shortage of drivers[1]
While it is evident that this challenge is far from industry-exclusive, it seems to many that its effects are felt even more acutely as the nation's fleets become increasingly strained. So much so that almost half (46.4%) of fleet professionals see a lack of drivers and skilled workers as their biggest barrier to success[2].
So, just what is causing this driver deficit?.. And – more importantly – what can be done?..
A retiring workforce
With the average driver age currently sitting at 55, the FTA estimates that, at the very least, 250,000 UK drivers will retire within the next 25 years[3]. Whilst this alone may not raise alarm bells, the worrying fact is that there's simply no longer a steady stream of new recruits lined up to take their place!..
Only 2% of employed drivers are under the age of 25 – compared with 12% of the total employed population[4]
Attracting new drivers has been a challenge businesses have faced for many years – and for many reasons. Most recently, for example, the hype surrounding the introduction of driverless vehicles has led some of the younger generation to dismiss the possibility of a long-term career within the haulage industry. The traditional progression from driver to transport manager, operations director and finally managing director is, it seems, all too far from reality for today's newcomers.
Rising entry costs
The industry was dealt a crucial blow in 2014, when the introduction of the Driver Certificate of Professional Competence (CPC) saw many of the industry's near-retirement-aged drivers choose an early retirement over the hefty certification fee. Add to this the £3,000 training costs now facing today's new drivers – and not to mention the high insurance premiums – and it's not too difficult to see why there's an ever shrinking recruitment pool.
Not all publicity is good publicity…
While those within the industry may know it to be far from the truth, the public's image of the transport and logistics sector (often painted by the media) has, at times, been less than glistening – a fact which may go some way towards explaining the industry's struggle to attract new talent. According to the Chartered Institute of Logistics and Transport (CILT), for example, some of the main deterrents include perceptions of irregular working hours, long absences from home and stress derived from strict time-pressures[5].
It seems that, sometimes, not all publicity is good publicity…
The UK's logistics sector has a reported staff turnover of 26%, compared with the UK average of 15%[6]
So… how is the industry tackling this skills crisis?..
Education, education, education
As is the case within many industries experiencing a workforce deficit, the natural reaction for many fleet operators has been the introduction of driver training academies and apprenticeship schemes aimed at providing long-term career opportunities to those joining the sector. For example, 'Warehouse to Wheels' schemes, intended to encourage existing warehousing staff to pursue a career in driving, are becoming increasingly common place. Such schemes, however, can prove costly and, for the country's privately owned and SME-categorised businesses, may seem out of reach – a fact upon which the government's perceived lack of support has often been blamed.
Raising awareness
It's not just the industry's commercial players who are working to tackle the driver shortage; many of the sector's trade associations and organisations have also made ongoing commitments to combatting the skills crisis. The Road Haulage Association's annual National Lorry Week, for example, aims to raise awareness of the sector's long-term career opportunities, whilst their 'She's RHA' campaign seeks to address the significant shortage of women within road transport jobs[7].
Just 1% of the HGV driver population is female[8]
The technological revolution…
Whilst many organisations and industry bodies alike are working tirelessly to attract new drivers to the workforce, many are beginning to take an alternative approach. A 'new wave' of fleet operators are starting to tackle the driver shortage head-on by turning to the sector's emerging digital capabilities and automation technologies in a bid to seek out more efficient and cost-effect ways of working – and reduce their reliance on drivers altogether. And no, we're not just talking about the much-anticipated autonomous fleet. Existing technologies such as vehicle-tracking telematics, for example, can ensure that the nearest driver is allocated to a job, significantly cutting driving time, optimising drop routes and – as a result – demanding fewer drivers.
Paradoxically, although fleet managers and operators are utilising technology to streamline operations and reduce their dependence on ever-dwindling numbers of drivers, as we have seen within other sectors, the knock-on effect is likely that businesses best placed to attract the (however limited) wave of new talent will be those who are seen to be embracing the industry's tech advances and innovations. By investing in these emerging technologies, fleet operators can also display their ongoing commitment to investing in the youth of today – and beyond!
So, can we tackle the industry's driver shortage? It seems that embracing the industry's emerging technology may go some way towards providing the answer…