How to use fleet telematics to improve commercial fleet efficiency
Published Wednesday 4 September, 2019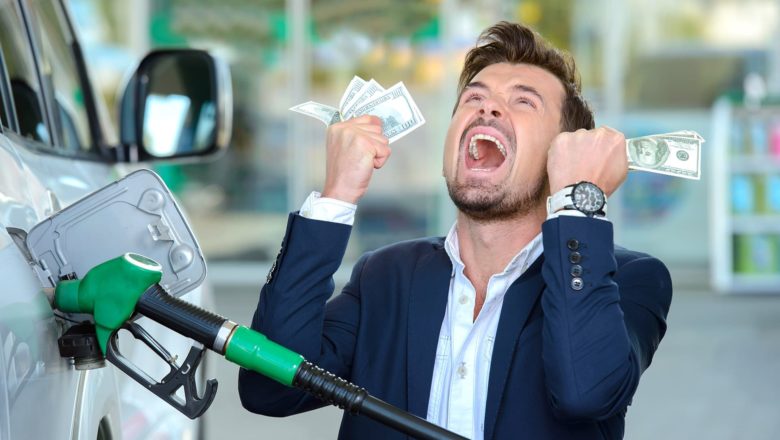 In a survey of over 100 truck operators*, over half revealed that their fuel costs had risen in price more than 10% in the last year. This sort of expenditure can make a real impact on a business's bottom line.
As a result, more businesses are looking at new ways that they can influence and affect the fuel economy of their commercial fleet. The same survey revealed that 46% of those surveyed had implemented fleet telematics into their businesses in order to improve fuel efficiency.
Fleet telematics can do so much more than track driver behaviours or monitor customer service, they can be a vital and useful tool in identifying fuel efficiency opportunities within your business. Whether you're a fleet of 5 or 50, there are many ways to interpret and utilise telematics data to reduce fuel consumption.
Tracking how much fuel a vehicle uses is often the first port of call for any fleet manager assessing fuel efficiency through fleet telematics. However, this data alone is not enough to reveal issues or identify areas of improvement. Analysis of several influencing factors is the most telling way to see the bigger picture of where and how your fleet really uses its fuel.
Here are our top methods of using fleet telematics to reduce fuel usage and improve the efficiency of a commercial fleet:
Driving patterns
Although many use telematics to monitor and manage drivers and their driving behaviours, this data can also be used to improve fuel economy. Compiling this data will reveal the vehicle patterns and behaviours that burn up the most fuel. The most obvious culprits may include: Speeding: Trucks driving just a few mph over the speed limit will waste more fuel than drivers keeping at the limits. If you multiply that across an entire fleet, this can result in a substantial amount of fuel wastage. Idling: This can cause more fuel wastage than expected. According to Ford Motor Company, every hour of idle time can equal approximately 25 miles of driving. In addition, the U.S. Environmental Protections Agency (EPA) have stated that, contrary to popular belief, restarting an engine uses no more fuel than 30 seconds of idling and has very little harmful impact on the vehicle components.
Mapping out the best routes
One of the benefits of fleet telematics is knowing where your drivers are and how their routes are progressing. Seeing where your vehicles are in real-time can effectively manage routing and therefore save on fuel usage. Assigning the most direct routes to the closest drivers as well as diverting drivers around traffic problems will not only save on fuel, but also time and resource.
Vehicle Maintenance
Any fleet operator will know that vehicles will not run as efficiently as they can without regular maintenance. Regular vehicle checks are a simple yet often underestimated way to improve fuel efficiency. Fleet telematics software can be set up to alert fleet managers based on specific requirements; whether it's a mileage alert, after a certain period of time, or on particular calendar dates. This type of regulated maintenance can see a cut in fuel costs as well as repairs.
Staff Involvement
Fleet telematics is a popular topic within the industry, with a lot of discussion leading on the issue of staff awareness and compliance. Effective internal communications about your fleet telematics systems and how the company uses them will promote the benefits for both the company and its staff. Involving staff with telematics analytics will address concerns and troubleshoot as early as possible, which will encourage resolution.
There are multiple ways to make the most out of fleet telematics and, if used effectively, can prove to be a vital and useful tool to improve fleet efficiency and promote sustainability within your business.