Five top tips on improving the fuel efficiency of your commercial fleet
Published Wednesday 4 September, 2019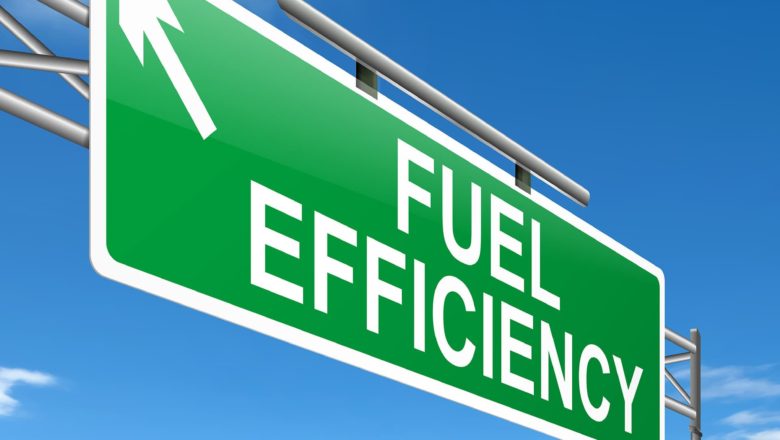 We all know that the commercial vehicle industry is becoming increasingly complex with issues of efficiency and fuel economy now one of the biggest concerns facing the industry. Fuel equates to a substantial proportion of a fleet's total operating costs, so being fuel efficient just makes good business sense.
The price of fuel cannot be controlled and while there isn't much to be done about global fuel price influencers, there is lots we can do to make the most of the fuel we use. Dedicating the time to review and take control of your fleet's efficiency will, in-turn, identify areas in which you can become more sustainable, use less fuel and save money.
There are lots of things that you can do to influence your truck fuel efficiency, from utilising fleet telematics to investing in synthetic engine oil. Implementing small changes can result in using less fuel in your fleet which will directly impact the bottom line of your business.
WP Commercial have developed five top tips which can help to optimise the performance and fuel economy of your trucks.
Do a vehicle health checklist
Any fleet operator knows that vehicles will not run as efficiently as it can without regular maintenance. However, there are some quick and simple steps that can be done in between services and MOTs. From keeping the tyres at optimal pressure with good grip, to regularly clearing the air filters, small things can make a big difference to how much fuel a journey consumes. Although basic, these checks can easily be a forgotten contributing factor to fuel efficiency.
Invest in fully synthetic lubricants
With hundreds of moving parts, all operating under a wide range of temperatures and conditions, lubricants secure the functionality of your engines, as well as protecting it and prolonging engine life.Using high performance lubricants can actually help to optimise the performance of commercial vehicles and improve fuel economy. Synthetic oils are growing in popularity and demand as more and more people see the benefits compared to conventional mineral oils. These fully synthetic oils are specifically formulated to circulate with more ease and speed so that engines reach peak operating efficiency sooner.More research is going into the performance of fully-synthetic lubricants, recently ExxonMobil hired the world-famous Millbrook testing ground to test their synthetic lubricants and recorded a total fuel saving of 2.9%.*
Maintain fuel quality
Implementing a fuel management plan could save you and your business a lot of frustration, time and money further down the line. Whether it's phase separation, microbial growth, tank rust or other fuel contaminates, there is a lot of risk factors to consider when storing fuel.Contaminated fuel can have a severe effect on engines and can cause failure. From tank cleaning to fuel testing, there are new innovative fuel solutions which can help prevent disaster before it strikes. Get in contact with your local fuel supplier to find out what they can offer your business.As many fleet businesses will be aware, changes Euro 6 emissions legislation has affected legal requirements for many commercial vehicles. The most recent Euro 6 changes saw many diesel vehicles using AdBlue to reduce emissions. This after-treatment system neutralises harmful nitrous oxides in diesel fuel. AdBlue is becoming more common as new commercial vehicles are produced. Fleet businesses need to continually assess their compliance with Euro 6 legislation and ensure policies and vehicles are kept up to date to adhere to these efficiency requirements.
Utilise fleet telematics
A recent survey by Mobil Delvac found that nearly half of all surveyed fleets use telematics in vehicles in order to improve fuel efficiency. There is also lots of research out there confirming that the use of telematics can be linked to a reduction in fuel consumption and CO2 emissions.Not only do telematics encourage behavioural changes in driver habits, seeing more cautious and slower driving, but it's an extremely useful tool in identifying effective ways to manage your fleet. Having the most up-to-date positions of your fleet, alongside traffic information, you can effectively dictate the most efficient routes by the most suitably positioned driver. This could see a reduction in wasted time and fuel, making the most of your driver's time.
Driver training
Conducting driver training is the most common measure taken to reduce fuel bills within the commercial fleet industry. Promoting driver tips and good practices while obtaining accurate data about driving behaviour within the fleet will go on to identify embedded habitual issues. These highlighted issues can then be addressed through effective training and educational techniques to help your drivers become more efficient. Even promoting just a few simple tips and tricks could see a shift in driving behaviours which then, in turn, could see a reduction in fuel usage.
From assessing the performance of your engine oil to promoting driving best practices among your drivers, these are the first steps that any commercial fleet, or any size, can take in order to become more fuel efficient.