WP Group achieves ISO accreditations
Published Wednesday 11 August, 2021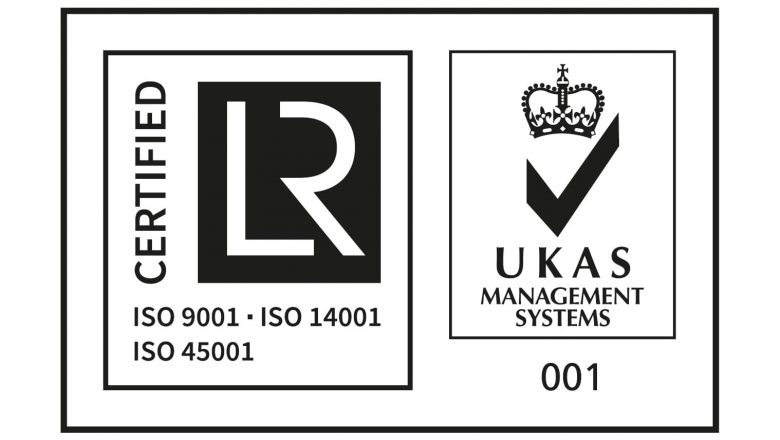 WP Group have recently achieved a certificate of approval for the ISO accreditations: ISO 9001:2015, ISO 14001:2015 & ISO 45001:2018. The aim was to get the business certified to the main three ISO standards to meet customers increasing requirements. The project began with an evaluation of the scope of the business, assessing where we are and where the gaps were compared to the ISO standards.
At the base of the decision of choosing who the right certification body would be, was future planning, expertise, and reputation. We decided to use the same certification body as our parent company (Moove), which was Lloyd's Register (LR). The process of the full certification process by a UKAS Accredited certification body was in two stages:
In stage one, the Assessor had several interviews with our Leadership Team to understand the scope, boundaries, and leadership of the Management System. They were also looking for evidence of risk based thinking and future planning, as these are key steps in the continual improvement of the business.
During stage 2, all our depots were visited, and additional colleagues were involved for continued support. The Assessor got to know our middle level of management, process owners and drivers, not missing any of the critical aspects. The outcome of the visit added a great value, with loads of opportunities of improvement and minor findings were made clearer for us.
After 11 days of audit in total, 5 locations and roughly 15 people interviewed, the assessor recognised the hard work and progress we have made from one stage to the next and was able to recommend us for certification.
This approval provides WP Group with a real validation of the hard work and the positive changes that is happening within the business, it shows we are heading in the right direction. It also gives the business another step-in maturity and development. We look forward to progressing with this accreditation and continuous improvement for our customers.