Six ways to build a more sustainable construction site
Published Tuesday 3 September, 2019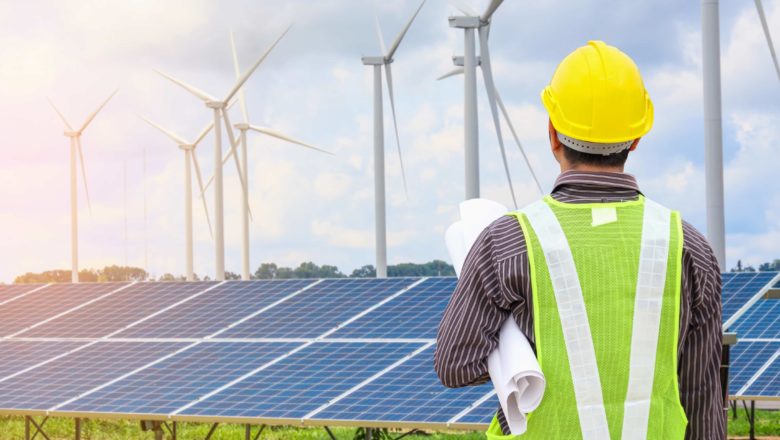 Poor air quality is thought to be the cause of 40,000 deaths in the UK each year – with diesel being the biggest culprit[1]. While a shocking figure, it comes as little surprise considering that within only five days of entering 2017, the UK had already breached its annual air pollution limits for the entire year! According to the UK Green Building Council, around 10% of the UK's carbon dioxide emissions are directly associated with construction activities – and this number goes up to 45% when taking into account the entirety of our built environment sector. It stands to reason, then, that the construction and built environment industries are coming under increasing scrutiny when it comes to managing their environmental impact.
Not only has air pollution become a high-profile global issue, but closer to home, the Mayor of London, Sadiq Khan, has the construction industry firmly in his sights in the crusade against the capital's poor air quality.
The construction sector has long stood accused as a key polluter to our urban environments, however luckily there are some simple steps the industry can take to clean up its act. With this in mind, we take a look at six ways to build a more sustainable construction site…
1. Start with energy efficient premises
While much of the pollution emitted from construction sites comes from the building (and transportation) process itself, efficient energy management of on-site offices is also an important consideration. Using site accommodation with an energy performance certificate (EPC) rating of A, B, or C can help reduce energy usage. Considering an on-site combined heat and power (CHP) system could also help in the transition towards more energy efficient or renewable alternatives to traditional site power.
2. Take care of construction waste
With construction waste making the largest contribution to waste streams in many countries, the fact is that it is simply unsustainable for construction to continue its linear approach to waste – make, use, dispose. Imbedding sustainability into an effective waste management policy is an important part of combatting the industry's waste – and sustainability – problems.
3. Consider moving construction offsite
The knock-on effect of shorter project delivery times, reduction in on-site waste and reduced impact of on-site activities (such as vehicle transportation and machine usage) is a significant decrease in the emissions caused throughout the traditional construction process. This is among the reasons why, for many, offsite represents the future of the UK construction industry.
4. Economise your transportation fleet
Currently, transportation accounts for around 20% of the UK's carbon dioxide emissions. Alongside driver efficiency training and telematics tracking, solutions such as switching to more efficient vehicles, sourcing materials locally and consolidating site suppliers can all reduce the impact of journeys to and from site – and the environment will thank you for it!
5. Build a sustainable supply chain 
80% of the emissions associated with the built environment are from buildings in use. As well as taking accountability for on-site emissions during the actual construction process, then, cutting the carbon footprint imbedded within new buildings is also a top priority. Whilst this is something which must be accounted for within the building design phase, adopting a 'sustainability by design' approach to materials sourcing can reduce the impact of materials used in construction – for example, by using alternative recycled/secondary materials, and considering the lifecycle impacts of materials from extraction through to disposal.
6. Keep your equipment running as efficiently as possible
Using high quality fuels, making use of renewable alternatives where possible and ensuring correct equipment lubrication are all key ways to achieving this.
But choosing the right type of equipment for your site needs is just as important to begin with. When an on-site generator is needed, for example, make sure that the right sized generator is used to cover the required energy usage. Consider using smaller generators for periods of lower energy demand. This may mean hiring more than one,but can help guarantee you're not over-using energy unnecessarily.
The good news…
It seems that as a whole, the industry is becoming more committed to taking responsibility for its environmental impact. In fact, three-quarters of construction companies recently surveyed by TomTom Telematics now operate a carbon reduction strategy, with 58% regularly monitoring their carbon footprint. Despite this, 95% of companies still believe that the industry could do more to reduce carbon emissions, so it seems there's still a way to go.
[1] https://www.theguardian.com/sustainable-business/2017/apr/20/air-pollution-construction-industry-cities-diesel-emissions-london