How to Prepare for Your Fuel Delivery?
Published Monday 17 July, 2023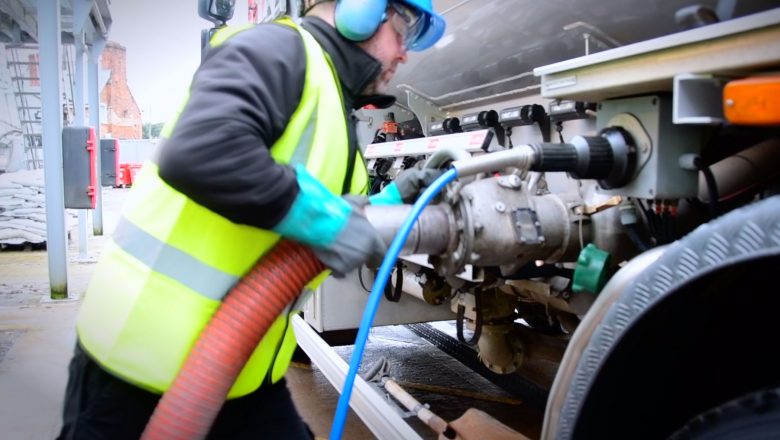 When it comes to fuel delivery, proper preparation can go a long way in ensuring a smooth and efficient process. By providing the necessary information and addressing potential logistical challenges beforehand, you can minimise delays, mishaps, and the return of product. At WP Group, we strive to make your experience as seamless as possible. In this blog article, we'll discuss the key elements you should consider when preparing for your next fuel delivery.
Site Entrance and Operating Hours:
One of the first questions we'll ask you about when discussing your delivery is about the site entrance, you'd prefer us to use. By designating a specific entrance, you can direct our drivers to the most convenient access point, reducing confusion and saving time. Additionally, we'll ask about your opening hours and access times to the site, as this enables us to schedule accordingly, ensuring we arrive during those designated times.
Tank Location and Number of Tanks:
If you have multiple tanks on site, it's important to tell us the specific location where you'd like your fuel to be delivered to. We'll ask you to provide clear instructions or landmarks to guide our drivers effectively. Additionally, inform us about the number of tanks we are expected to deliver to, as this will help us allocate the necessary resources and simplify the process. Clearly identifying each tank will prevent any mix-ups or unnecessary delays during delivery.
Locks and Access Restrictions on Site:
On some sites, fuel storage areas may be secured with locks or access codes for security purposes. If this is the case for you, please inform us when placing orders. Providing the necessary information regarding the locks will allow our drivers to access the fuel storage without any delays.
On-Site Availability for Documentation:
To complete the delivery process, our drivers will require a signature on the proof of delivery (POD) forms. It is important to have someone present on-site who can sign the forms and receive a copy for your records. Ensure that the designated person is aware of the delivery schedule and can be reached on the day of the delivery. This eliminates any potential delays in receiving the fuel and helps maintain accurate documentation for both parties.
Updated Site Contact Information:
Keeping us informed about any changes about the site contact information is important. In case we need to contact you on the day of the delivery due to unforeseen circumstances or updates, having the correct contact details readily available ensures effective communication. Providing these details at the point of order helps us address any issues promptly and minimises disruptions to your operations.
Preparing for your next fuel delivery doesn't have to be complicated. By addressing key considerations in advance such as site entrance, tank location and access, on-site documentation availability, and updated contact information, you can easily streamline the delivery process and avoid unnecessary delays. At WP Group, we value your time and strive to provide an efficient and reliable fuel delivery service. By working together, we can ensure a hassle-free fuel delivery experience and keep your operations running smoothly.