Construction sites fuel thefts are on the rise. Are you fuel secure?
Published Thursday 14 July, 2022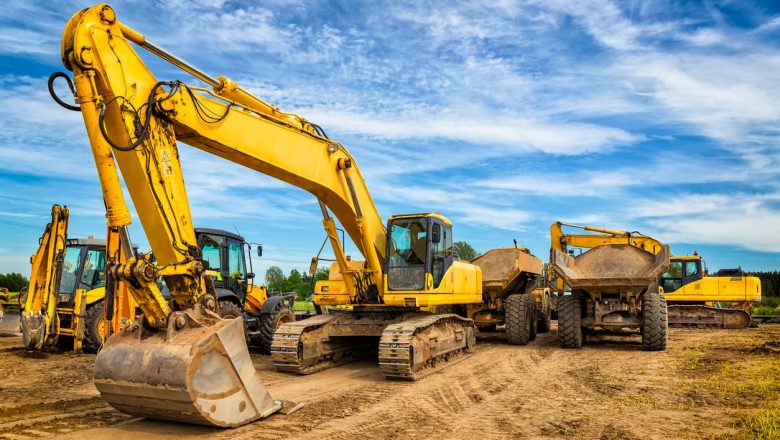 Since the April 2022 ban on the use of rebated red diesel, the construction industry has faced several challenges when switching to a standard road diesel. The cost implications have been severe for the industry. Not only has the cost of road diesel become more expensive, but HMRC can carry out spot checks to ensure companies are using the correct fuel or request evidence demonstrating that if any rebated fuel is used, it was purchased prior to the new rule changes on red diesel. If not compliant, they can face severe fines.
Then there's the added worry of security of the fuel once purchased. White diesel can be used in road vehicles and carries a much higher value than rebated diesel, so securing this asset has never been more important. Recently, an increased number of incidences of syphoning or stealing fuel from tanks and driving off site has unfortunately become a common occurrence in a country where the cost of living and fuel prices have both increased. In addition to theft, damage to tanks, valves, and pipes can have an environmental impact as leaks and contamination may occur, resulting in clean-up costs for those sites.
So, what can you do to improve security on your construction site?
FuelSecure
Being able to track litres of fuel per asset per contractor is a common problem across Construction. Are non-approved contractors using your fuel supply? Are you able to bill on to contractors that you have agreed to supply? FuelSecure tracks every litre across your project through its unique chip and coil vehicle recognition technology providing complete fuel management for a construction project with real-time data. With this system you can pre-authorise sub-contractors and their assets to use your stored fuel by product, eliminating fuel theft, and ensuring at the same time the person filling up their vehicle, is doing so with the correct fuel. FuelSecure is an immediate way to give you total traceability, transparency and security of your sites fuelling operation
Telemetry
It helps to know the levels of fuel in your tank when preventing theft or damage. Tank telemetry gives you full view of the quantity of fuel stored in your tanks using a sensor.  Monitored remotely, telemetry prevents sites from unscheduled, last-minute, or emergency top-ups. Expensive downtime can be avoided when levels drop below a certain threshold. Theft and breakages can all be detected if the levels go down quicker than anticipated, allowing you to respond instantly to investigate what's happening on your site.
Fuel dye
Our newest product DieselProtect is an anti-theft marker dye for UK non-rebated fuel, typically known as white diesel or DERV. Once added, it'll produce a green fuel and act as a deterrent to thieves.
Tank stickers can be supplied when using the dye to advertise that the fuel inside has been dyed.
These prevention methods show any potential thieves that you're monitoring your tanks regularly and are aware of exactly what's going in them. Since the rebated red diesel duty came in to force from April 1st, our customers have been looking at ways to secure and protect a much higher valued White Diesel product. Sector Specialist, Bernard Gabriel-Whyte says "one of the most popular requests from our customers within the construction sector has been the supply of our DieselProtect anti-theft dye. External as well as internal theft can be a major problem for sites with easily accessible tanks and bowsers, so an anti-theft dye is seen as an effective and inexpensive option to mitigate the potential of such an occurrence".
Talk to your account manager or email us at enquiries@thewp-group.co.uk  to find out more on increasing your security on site. We understand the specific challenges faced day-to-day within the construction sector and would happily help your business in becoming more fuel secure.