Does the future of UK construction lie offsite?
Published Tuesday 3 September, 2019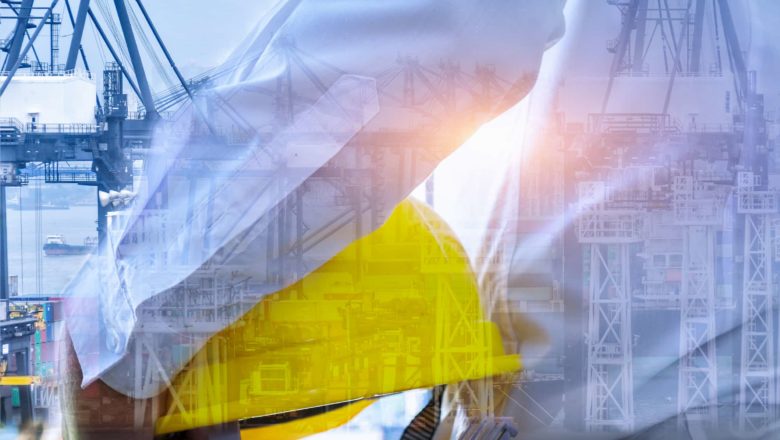 For the past 100 years, the construction industry has largely relied upon the same buildings methods – fragmented design, delivery and operation, with onsite workers putting buildings together piece by piece. According to the latest Farmer Review, 'Modernise or Die', however, today's construction industry faces "inexorable decline" unless it starts developing and embracing modern construction methods. Amidst the current construction 'crisis', the answer for many now lies offsite.
Offsite construction is defined as the manufacture and pre-assembly of construction elements or components in a factory environment, prior to onsite installation at their final location. Although not an entirely new concept, offsite construction has recently gained a renewed recognition within the industry. In fact, ministers and industry-leaders alike are placing offsite construction in a pivotal role within the future of UK construction. Despite currently accounting for just 10% of the country's construction output, offsite construction seems to be on an upward trajectory, as 42% of construction companies with 100+ employees expect to use offsite methods within the next five years.
So, can offsite prove to be the panacea construction needs? We take a look at how offsite can answer some of the key challenges facing today's industry…
1. Rising costs
We've seen construction costs rise for some time now – with estimates putting recent cost increases anywhere between 20-50% within the residential sector. Offsetting these and any future rises – after all, the financial impact of Brexit is yet to be seen – is one of offsite's great appeals. But, with evidence showing that offsite methods actually encompass higher upfront project costs, where do the alleged savings come from?
Well, despite these high upfront costs, research has shown that when considering a project's whole life costs, substantial savings can be seen. Research by KPMG into the possible financial savings of offsite construction suggests that these whole life savings are not to be sniffed at! While construction costs for the offsite Leadenhall building project may have been 6% higher (£18 million) than its hypothetical onsite counterpart, the savings seen in delivery time crucially alter the project cost dynamics. With a six-month shorter delivery programme, overall project savings were demonstrated to be up to 60%!
Clearly, then, the potential savings brought about by a speedier project delivery can largely offset the higher upfront costs – and that's without mentioning the potential increase in productivity, limited site wastage and reduction of health & safety risk.
2. Skills
The skills crisis is not unique to the construction industry; but it seems construction may have been hit worse than others. With 22% of the workforce over the age of 50 – and 15% over the age of 60 – 70,000-100,000 skilled workers are expected to retire each year for the next decade. As it stands, new industry recruitment can only replace 20,000 workers a year; and here's where the problem lies! So, how can offsite help?
By transporting the traditional construction site to a factory setting, not only is a much smaller workforce required, but the scope of training needed by each new recruit is significantly lessened. Training to be an expert onsite is a lengthy process – and one that many firms simply don't have the luxury of time for. Offsite methods require each worker to be trained only in their specific part of the production line, meaning new recruits can complete their training much quicker.
But that's not to say that offsite construction can provide an overnight fix! Limited offsite-specific training and qualifications, along with a lack of skilled tutors means the availability of training is sparse. The Construction Industry Training Board (CITB) has vowed to tackle this, however, with plans to develop specific offsite training programmes. So watch this space…
3. Demand
While construction costs are rising and the skilled workforce is retiring, the industry continues to face growing demands, particularly within the housing sector. The government has suggested that as many as 1 million new homes are needed in the UK by 2020, so clearly there's a lot of work to do. Current industry metrics show that construction projects consistently perform poorly against predicted timescales (in 2015 almost 50% of onsite construction projects failed to reliably predict completion dates). Offsite projects, then, far outperform their onsite counterparts, not only in their ability to provide almost certain timescale predictability, but also in their ability to enhance overall project productivity. The production process is the same every time and each time it is performed, it will take a little less time. So, offsite construction seems like the obvious solution. In fact, former Housing Minister, Gary Barwell, affirmed offsite construction's key part in solving the UK's housing problem, with the Housing and Communities Agency (HCA) also setting the objective to increase offsite construction as part of the 2015 – 2018 affordable homes programme.
Whilst this all suggests a positive step for offsite construction, but that doesn't mean it's without its sceptics. Questions persist about the saleability of so-called 'modular homes', with many mortgage lenders hesitant about lending on them at all. Add to this the doubts about whether the required upfront investments in plant facilities will pay off in what is a notoriously cyclical industry and offsite construction may not seem to be the solution we thought.  For many, however, the benefits far outweigh the risks. What's more, with construction firms coming under increasing pressure to tackling the industry's environmental impact, offsite construction can provide a way to get ahead of the game when it comes to sustainability.
So, does the future of UK construction lie offsite? Well, that remains to be seen!