WP Group supports Blood Runners
Published Thursday 14 November, 2019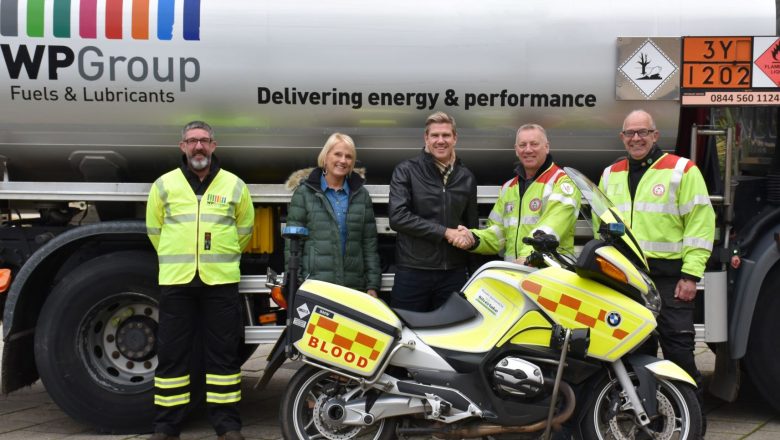 WP Group were delighted to support the SERV Wessex Blood Runners charity with the cost of their fuel. SERV Wessex is a registered charity established by local volunteers to deliver essential blood and urgent medical supplies, out of hours, between hospitals and other healthcare sites in Hampshire, South Wiltshire and Dorset.
The Blood Runners provide a free emergency service to the NHS throughout Hampshire, Dorset and South Wiltshire, delivering blood, platelets and urgent medical supplies 24/7. Yearly, the volunteers travel an average of 140,000 miles while on duty, with 77% of the associated costs covered by the volunteers themselves, they carry out in excess of 1600 deliveries for free to the NHS.
Darren Borras, Business Unit Director, commented; "we're delighted to support this fantastic charity by helping them to reduce their running costs for the charity's own vehicles, so they can focus on providing this critical community service".
In 2019, the Blood Runners made an outstanding 2429 runs and delivered 1936 blood products, 209 milk runs and 178 medication & equipment. Throughout the year, they totalled 175,278 miles, 70% of these miles were covered by volunteers using their own vehicles.