Navigating the transition from Army to Civilian life with Dominic Standaloft
Published Monday 21 November, 2022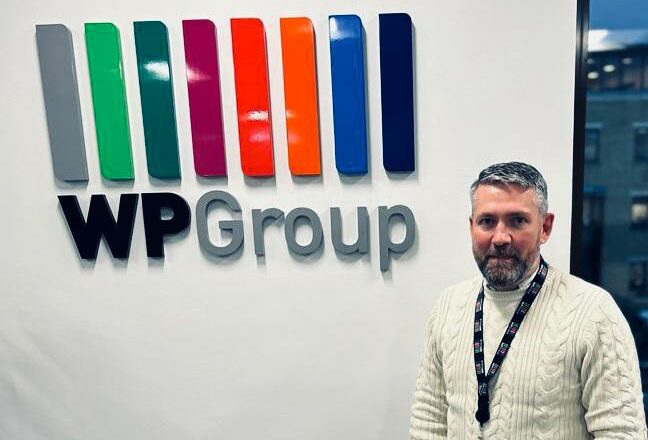 For many serving personnel who've enjoyed a career with the British Army, the transition from military life to civilian employment can be a unique experience. For some it's a smoother journey than for others. This includes rehousing family to a new location, adjusting to new routines, and changing both habits and occasionally behaviours built over years of Service. Even though the principles of leadership don't change, translating a career of military knowledge and experience into a non-military career can be a challenge.
A recent successful transition is Dominic Standaloft, who recently joined the WP Group through our resettlement programme initially on a voluntary basis, and now a full-time SHEQ supervisor. Today we are sitting down with Dominic and listening to his experience.
Tell us a little bit of yourself. What did you do before starting work at WP Group?
Born and raised in North of England, I joint the British Army at the age of 18. After serving 21 years, I spent my last 3 years as the Mechanical Transport Warrant Officer. I now work and live in Southampton with my wife and 2 lovely children, we enjoy walking in the New Forest and spending summer days at the beach as a family.
What made you apply for this resettlement post and what was the position?
Two years before I left the Army, my friend Paul Kyte, whom I joined the Army with and who works at the WP Group, suggested that there could be an opportunity for me. Paul also mentioned that I may know the Head of Operations Scott Howe. It just so happens we had served together in a Brigade Headquarters. Luckily enough with my fuel and transport background, Scott was happy to support the transition to my impending civilian life. From August, I started working at the WP Group two days a week initially in a voluntary unpaid placement to cover both the Fleet & Distribution Managers whilst they had some well-deserved holiday.
How do you feel your experience has gone with us so far? What have been the highlights of this programme for you?
For me the people have been the highlight. It's not only great to work with an old friend again, but everyone who works at the WP Group. From the moment I walked through the door, I was made to feel welcomed and as a valued member of the team. I was inducted like any other new starter with a view of showing me every part of the business but also offered advice and support with preparing to leave the Army and starting a new career. During the first month, I was introduced to all areas of the company which gives the ability to see the variety of jobs available to myself as a civilian. As the role evolved, the focus of my involvement then narrowed down to more specific areas of Operations where I could apply some of the core skills I had gained from a full Army career including Operational Support, Planning, plus Health and Safety.
What are the difficult aspects of changing from a defence to a civilian career?
After spending 24 years in the Army, it was always going to be a culture shock leaving. Asking a soldier what they want to do when they leave the military is like asking a child "what they want to be when they get older", the military is all they have ever know and therefore, an element of doubt creeps into your mind. Terminology is a big thing, feeling at times you spoke in a different language, having to translate what you have done before into civilian. (For example, people don't necessarily understand what a Warrant Officer or a Troop Commander does or how big a Squadron is.) Having the military connection within WP Group has helped myself immensely bridging this gap, and to them I'm extremely grateful.
Would you recommend this programme to others coming out of the military and into civilian work?
100%! For me this programme has proven invaluable, giving me an insight into the workplace and the differences in terminology and processes. It gave me the confidence that I had transferable skills that would prove an asset to any future employer.
Words from Scott Howe, Head of Operation at WP Group:
Having completed over 20 years of Service myself and now being responsible for recruiting some of the future operational talent into the business, I thought it was a great chance to offer Dominic this opportunity. Having met him back in 2006 on an Operational Tour of Iraq where I was aware even then that he had been identified as a Junior Leader in the Royal Logistic Corps with great potential.
While there was never a promise of a full-time role at the end, having seen the value Dominic was adding, we had the pleasure of offering him a full-time role as SHEQ supervisor with potential to grow.
If you are interested in being part of our Summer 2023 resettlement programme and want to explore your potential, please send your military CV and cover letter to the Head of Operations at Scott.Howe@thewp-group.co.uk